Motorcycle insurance is just as important to your safety on the road as any other piece of safety equipment. It's important that you choose the correct motorcycle insurance coverages to meet your needs just as you would with your auto insurance.
Motorcyclists are required to carry insurance in Vermont, and these insurance policies must include a certain minimum amount of liability coverage. If pulled over for any reason, they could face hefty fines and even the loss of their license if they aren't adequately covered.
Many other coverages are typically optional but may shield you from a variety of financial obligations in the event of an accident. This article will guide you through the various insurance coverages available to you.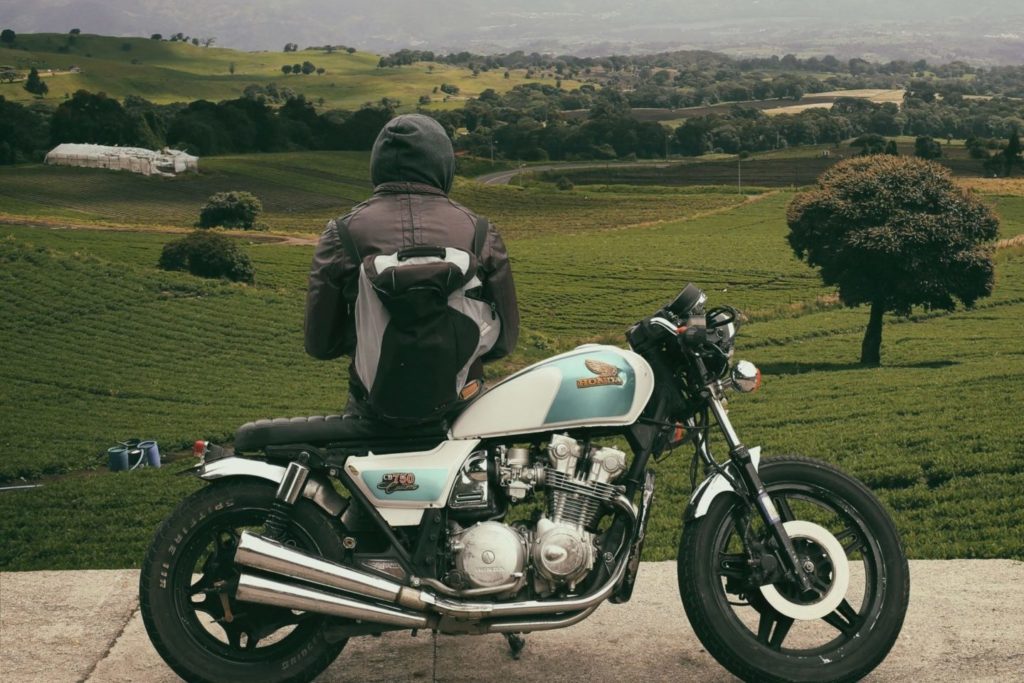 Coverages for Motorcycle Insurance
Liability Coverage
If you cause injury or damage to a person or property in a motorcycle accident, liability coverage helps you cover the associated costs to pay for repairs and other expenses. This type of insurance coverage is required to operate a motorcycle in the state of Vermont.
Different limits of liability coverage are typically available with most insurance policies. It is more expensive to purchase higher coverage limits. Newer riders and those who frequently ride in densely populated places often pay higher premiums as well.
Guest Passenger Protection
Passengers who ride with you on your motorcycle may not carry their own insurance coverage, putting them at risk if they are hurt on the road. In the event of an accident where you are at fault, Guest Passenger liability coverage may assist them in covering their medical expenses and providing care for their injuries.
Insurance Coverage for Medical Expenses
Medical payments coverage, or MedPay as it is often referred to, assists in paying for your and your passengers' expenses if you're injured in an accident, regardless of who's at fault. Medical payments coverage may help pay for hospital visits, ambulance fees, or even health insurance co-pays. Medical payments coverage is optional, so be sure to ask your agent about adding it to your policy if you think it may be right for you.
Comprehensive and Collision Protection
Collision and comprehensive insurance help pay for damage to your own property, as opposed to that of others. Collision insurance protects you in the case of an accident, while comprehensive insurance provides similar benefits in the event of non-collision damage, such as storm, fire, or even theft of your motorcycle.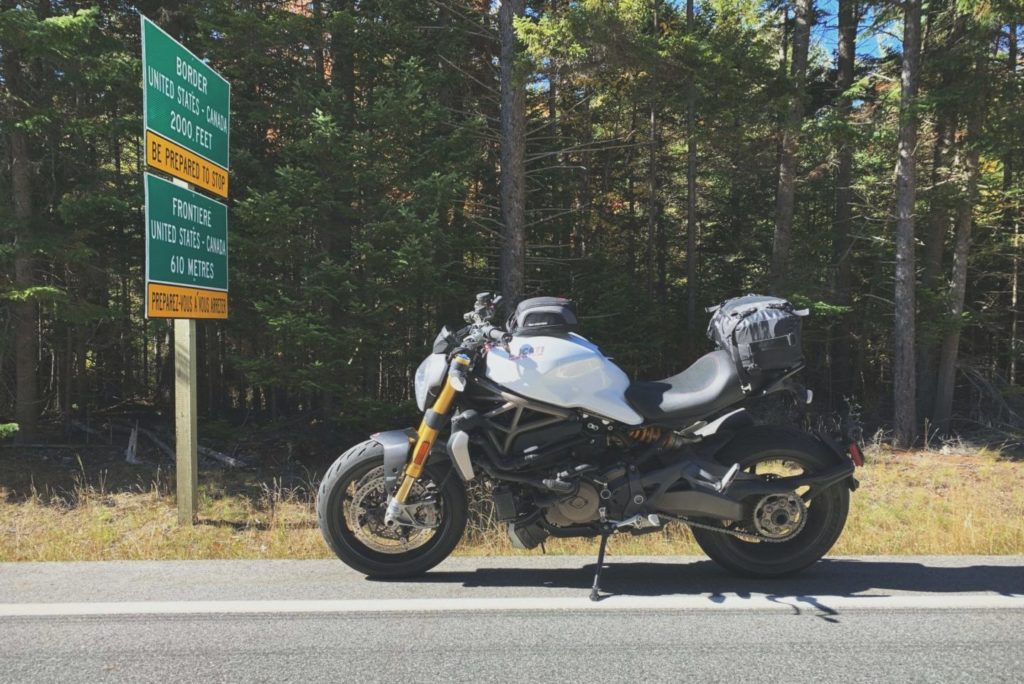 Towing & Roadside Assistance
A breakdown on the side of the road can be a distressing experience. In order to get your motorcycle to the nearest repair shop, roadside and towing insurance might help you save money. Coverage extends to certain mechanical and electrical problems such as flat tires and battery failures, along with a free supply of fluids like water, oil, and gas as necessary.
Custom parts, Accessories, and Equipment Coverage
For many bikers, modifying a motorcycle is a big part of the appeal of having one. Expensive customizations like chrome, saddlebags and more may not be covered by standard comprehensive and collision coverages. You may want to ask your agent about purchasing additional accessories coverage in that case.
Lay-up Periods for Motorcycle Insurance Policies
Laid-up insurance is offered by several insurance companies during the winter months when many motorcyclists store their vehicles. Theft and other unfortunate occurrences that may occur while your motorcycle is in storage are still covered by your insurance policy throughout the lay-up period. While lay-up coverage can lower your annual insurance payments, keep in mind that if you ride the bike while it is in lay-up mode, your insurance won't cover you.
Protection Against the Loss or Theft of a Motorcycle.
If your motorcycle is stolen or destroyed, it's vital that you know how your policy will compensate you. Settlements can be divided into three categories. Among them:
The real value: Depreciation and your deductible are taken out of the cash value of the bike.
Amount stated: Pays out the amount you chose when you purchased the insurance.
Value agreed upon: Pays the agreed-upon sum between you and the insurance provider at the time of policy purchase. No deductible is taken from a claim check, and the amount is predetermined. It is common practice to provide agreed-upon-value or stated-amount coverage to the owners of custom or antique bikes.
Quicklink: Let us help you find the best Auto Insurance policy for your needs.
Requirements for Motorcycle Insurance
Liability insurance is required by law throughout most of the U.S.. If you cause an accident and need to pay for someone else's injuries or losses, you'll need to have liability coverage. No matter where you ride, you must carry motorcycle liability insurance with a minimum amount equal to your home state's minimum requirements.
If you're sued as the result of an accident, your legal fees and claims may not be covered by the minimum liability limits, and creditors could attempt to seize your assets. Consider purchasing additional liability beyond the state's minimum requirements to protect your assets in the event of a lawsuit. As a final precaution, check with your insurance carrier to see if your bodily injury liability insurance covers passengers; some jurisdictions need additional passenger liability coverage.
Uninsured/underinsured motorist coverage is also mandated in some states, but it is not required in all. In the event of an accident caused by another driver who is either uninsured or does not have enough insurance, this coverage may cover any injuries you or your passengers sustain. In some cases, property damage may be covered by uninsured/underinsured motorist coverage, though you should ask your agent if this applies to your policy.
Quicklink: Our representatives will get back to you as soon as possible once you click the "Get a Quote" button.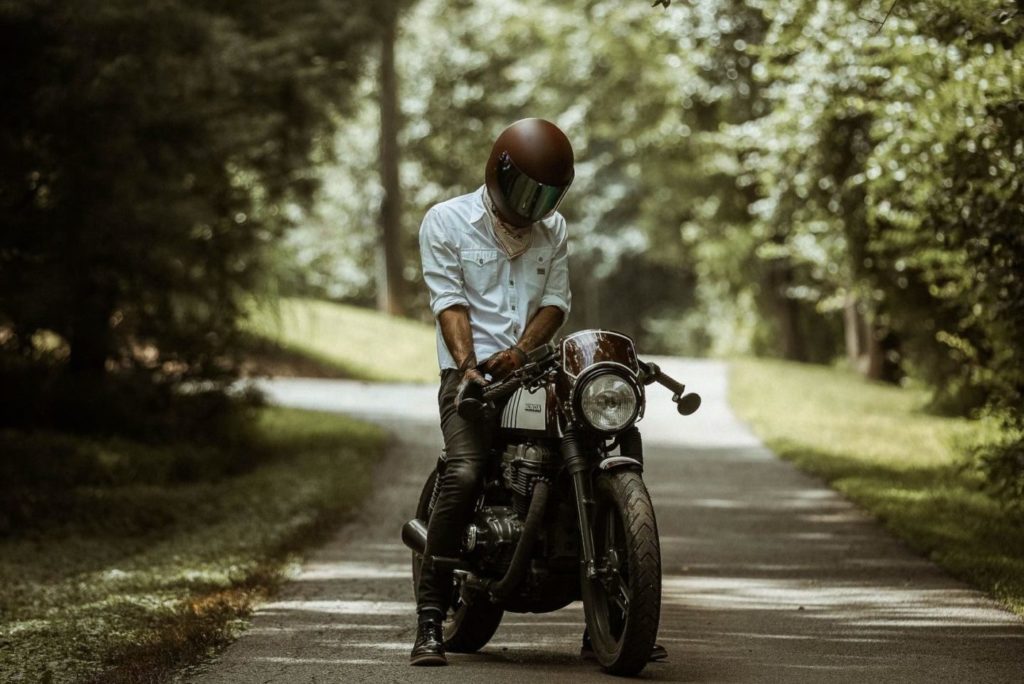 Tips to Help Budget-Conscious Riders
The cost of your motorcycle insurance can be affected by a variety of factors, including your age, driving record, where you reside, and the model of motorcycle you ride, as well as whether or not you've completed a rider-training course.
Graduates of training courses like the Motorcycle Safety Foundation (MSF) rider course may receive a discount on their motorcycle insurance premiums.
Your insurance prices will often be lower as long as you keep a clean driving record.
Many insurers offer discounts for paying your premium in full at the start of a policy term. Talk to your agent and consider your own financial situation carefully when deciding if this makes sense for you.
Riders may be able to save money in the winter months by switching to a "lay-up" policy. During the winter, all insurance coverage except comprehensive is suspended, reducing your premium while the vehicle remains in storage.
Consult with your insurance representative to learn about any available discounts. If you're a member of a motorcycle club or organization, you may be eligible for reductions on your insurance, as well as discounts for mature riders and multi-bike policyholders.
Make sure to keep in mind that the kind, style, and age of the motorbike, as well as the number of miles you drive each year and where you keep your bike, can all affect your premium.
Quicklink: When it comes to finding the best motorbike insurance, you can count on Hull Maynard Hersey Insurance.
Frequently Asked Questions
What are motorcycle insurance requirements in the United States?
Most states in the United States require motorcycle owners to carry insurance and to present proof of insurance when registering their motorcycles. A minimum of $25,000 in personal injury protection, $50,000 per accident, and $10,000 in property damage coverage are common requirements.
Do you know how much it costs to insure your motorcycle in the United States?
Motorcycle insurance rates vary based on many factors, similar to insurance for cars. Motorcycle insurance, like auto insurance, has state-mandated minimum liability requirements as well as an optional increase in coverage, all of which affect the amount you pay.
What are the consequences of riding a motorcycle without insurance?
Riders without insurance face fines, affect points on their licenses, and potentially legal trouble for violating the law. The authorities have the right to confiscate the vehicle of anyone discovered to be riding a bike without proper insurance coverage.
Quicklink: Whether you're an individual or a corporation, we're here to assist you with personal and business insurance needs.
Conclusion
The insurance experts at Hull Maynard Hersey Insurance can assist you in finding coverage that is tailored to your needs. Our goal is to protect you, your loved ones, and your assets, whether they are personal or business-related. Some of life's most common yet unexpected dangers can be mitigated by a well-chosen policy. If you're thinking about Motorcycle insurance, we're here to help.